Basic management policy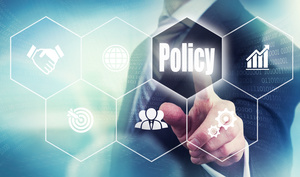 CMIC group started the first CRO (Contract Research Organization) business in Japan in 1992 followed by the launch of SMO (Site Management Organization) and Patient Recruitment businesses. Now CMIC is rolling out a business model of "Pharmaceutical Value Creator (PVC)" that covers the entire pharmaceutical value chain from R&D to manufacturing and sales.

CMIC group's management philosophy is to widely contribute to the maintenance and improvement of the health of all people by creating a new business model based on PVC and expanding our customer base from pharmaceutical companies to general healthcare. Based on the philosophy and centering on "W&3C" (Wellbeing, Challenge, Change, Communication) , the behavioral guidelines since the establishment, we have redefined it as "CMIC'S CREED" in October 2015 to add more clarity to our founding spirits. We aspire to continue transforming ourselves, collaborate with various stakeholders while pursuing diversity, increase strength and value of our company, and bring innovation to healthcare.
Target management index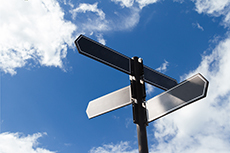 CMIC group aims to continuously expand the sales share for businesses with high-growth potential, and continuously improve profitability for businesses in mature markets. As a consolidated group, our target is to achieve over 10% operating profit ratio.
In addition, for a secure solid financial base to raise growth capital in a stable manner, CMIC group maintains shareholders' equity ratio and debt to equity (D/E) ratio at appropriate levels, and ensures mobility and stability of financial aspects.

Mid-term corporate management strategies
In the pharmaceutical industry, while addressing "personalized medicine" through technological innovation and discovery of innovative drugs through Industry-government-academia collaboration are anticipated, they are facing issues such as patent expiration for core products, dissemination of generic drugs, and new drug approval requirements becoming more complex than ever before. Industrial reorganization on a global scale is progressing for pharmaceutical companies in order to secure new drug pipeline and improve operational efficiency.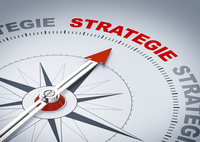 We are also facing a major transformation in Japan reflecting the advancement of social security cost-containment measures, such as operational efficiency improvement and R&D capability enhancement toward novel drug development for brand-name pharmaceutical companies, and early establishment of stable supply system to accommodate the rapid increase in demand for generic manufacturers.

As a result, pharmaceutical companies are rapidly increasing the use of outsourcing for each value chain such as R&D, manufacturing, and sales. They are also asking partner companies to support the entire product life cycle these days.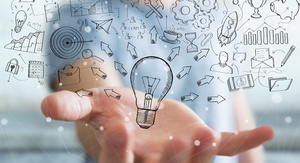 To achieve sustainable growth in the healthcare and pharmaceutical industry at this time of change, CMIC Group is pushing forward "Project Phoenix". Project Phoenix 1.0 started in the fiscal year started in September 2015, paved the way for positive turnaround of unprofitable businesses and cost structure reform, and established "CMIC'S CREED" ―our corporate philosophy that expresses the founding spirit and the starting point of CMIC Group. Project Phoenix 2.0 started in the 2nd half of 2017 to address changes in the pharmaceutical and healthcare industry in a timely manner. While establishing the agile management style, we are promoting the provision of new business solution that combines the system to support all value chains and manufacturing authorization and other licenses (intellectual properties) held by CMIC Group. In April 2018, organizational and functional changes were implemented for the top management in the group to further promote globalization, and Project Phoenix 3.0 has started in preparation for new initiatives including digitalization in the healthcare arena.

We will further strive to become the solution provider in the healthcare field that contributes widely to the maintenance and improvement of the health of all the people by creating an environment where safe and efficacious drugs are accessible, and by providing the best services based on our know-how cultivated through the drug development business and extensive experience and knowledge with regard to prevention, diagnosis, and treatment of diseases.

1. CRO (Contract Research Organization) business
・Responding to ever-diversified development needs of anti-cancer drugs, regenerative medicine products, and medical devices
・Increasing orders and expanding business in Asia
・Enhancing technological capabilities and profitability of analytical laboratories in Japan and the United States
・Rolling out the post-marketing support business (1 PRO* study, 2 QOL* surveys) on the assumption of PMS (Post Marketing Surveillance) and HTA (Health Technology Assessment) utilizing RWD (Real World Data)


*1)PRO:Patient Reported Outcome
*2)QOL:Quality of life
2. CDMO (Contract Development&Manufacturing Organization) business
・Improvement of formulation development technology
・Establishing low-cost production system
・Expanding business opportunities through strategic alliance with international CDMO

3. CSO (Contract Sales Organization) business
・Promoting syndicated medical representative business
・Promoting the commercial solution business utilizing a call center
・Better responding to customer needs through enhanced training of MSL (Medical science liaison),nurse coordinators, and medical representatives specialized in specific therapeutic areas
4. Healthcare business
・Developing new business for SMO and enhancing medical institutions network
・Maintaining focus on quality & compliance and improving productivity
・Establishing a digital health business toward "realizing patient-centered care"

5. Innovative Pharma Model business
・Expanding market opportunities of biomarker for kidney diseases (L-FABP)
・Providing orphan drugs that innovatively utilize the functions of the CMIC Group and the Medipal group
・Partnering with academia and Japanese experts to expand the portfolio of existing products (change in indication or formulation)
・Contributing to the stable supply of essential medicines by utilizing our domestic and international networks, and supporting the introduction of new orphan drugs and foreign companies entering the Japanese market.

6. Demonstration of group synergy effects
・Adding more values through business solutions that have evolved from the PVC model
・Realizing speedy management by pursuing Management Excellence, Business Development Excellence, and Operation Excellence

See "Management Policy" in the Financial Results for details.


Mid-term Plan (2016-2018) as of November 11, 2015
CMIC group is striving to leap for the next era as the solution provider in the healthcare field by steadily executing "Project Phoenix" (aiming at V-shape recovery and sustainable growth by eliminating unprofitable businesses and promoting the cost structure reform) and building strong foundations for future growth.
Management objectives
V-shape recovery and further growth
― Building strong foundations to become a company with \100 billion in revenue in 2020 ―
・No.1 in each segment
・Demonstration of group synergy
Important tasks
―Toward further evolution of the PVC model and quality improvement―
・Strengthening of profitability
・Expansion of the solution business
・Promotion of globalization and innovation
・Talent development
Numerical targets
(Unit:100 million yen)
FY2015
FY2016
FY2017
FY2018
Actual
Target
CAGR
Target
CAGR
Target
CAGR
Sales

55,904
63,200
13.0%
67,100
6.2%
71,700
6.9%
Operating income
1,411
2,300
62.9%
3,700
60.9%
4,800
29.7%
Operating profit margin
2.5%
3.6%
-
5.5%
-
6.7%
-