Basic management policy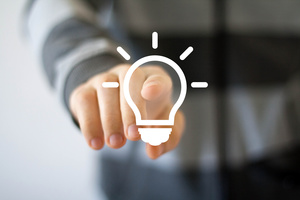 CMIC group started the first CRO (Contract Research Organization) business in Japan in 1992 followed by the launch of SMO (Site Management Organization) and Patient Recruitment businesses. Now CMIC is rolling out a business model of "Pharmaceutical Value Creator (PVC)" that covers the entire pharmaceutical value chain from R&D to manufacturing and sales.

CMIC group's management philosophy is to widely contribute to the maintenance and improvement of the health of all people from disease prevention and diagnosis to treatment (not limited to medication therapy) by creating a new business model based on PVC and expanding our customer base from pharmaceutical companies to general healthcare. Based on the philosophy, the behavioral guidelines since the establishment, we have redefined it as "CMIC'S CREED" in October 2015 to add more clarity to our founding spirits. We aspire to continue transforming ourselves, collaborate with various stakeholders while pursuing diversity, increase strength and value of our company, and bring innovation to healthcare.
New Mid-term Management Plan(2019-2021) as of November 7, 2018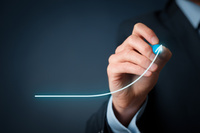 CMIC Group has started the new mid-term plan (FY2019-2021) from FY2019. To improve the mid- to long-term corporate values, we aim for leaps as a solution provider in the healthcare arena that broadly contributes to the maintenance and improvement of the health of all people, by utilizing our unique business model PVC (Pharmaceutical Value Creator) as a driver for the group's sustainable growth to fully support the value chain of pharmaceutical companies. We are addressing the following focus activity items for the mid-term plan based on our understanding of the business environment:
Understanding the Business Environment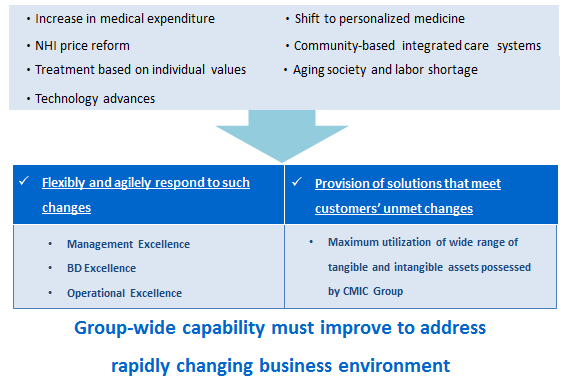 Key focuses
(1)In addition to the PVC model, we will accelerate the IPM solution business that combines the marketing authorization licenses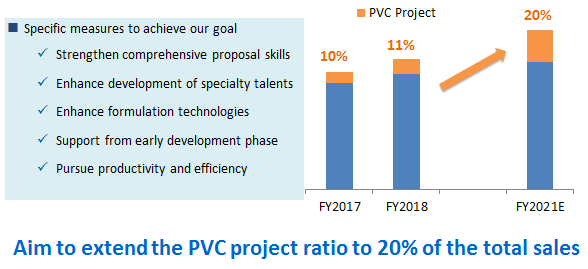 (2)Strengthening Area Competitiveness and promoting Globalization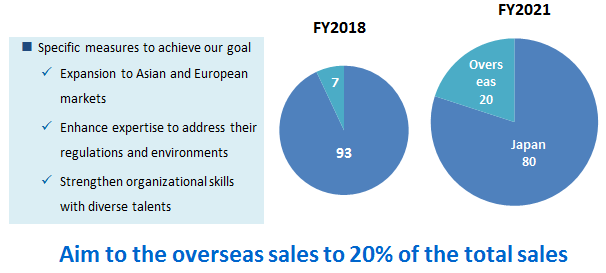 (3)Creation of healthcare business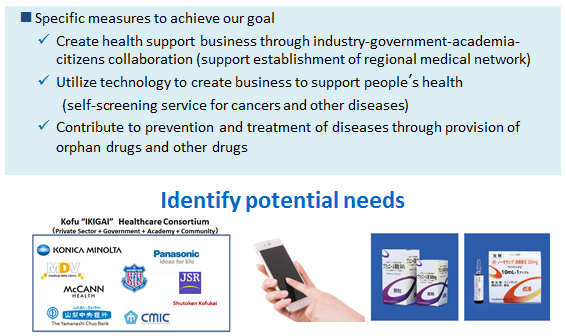 Quantitative targets
Here are key consolidated performance targets for fiscal year ending September 30, 2021.
| | Target | Growth rate |
| --- | --- | --- |
| Sales | 85.5 billion yen | 7.0% |
| Operating | 6.8 billion yen | 16.6% |
| OP rate | 8.0% | - |
| ROE | 12% MIN | - |
*Starting point for the growth rate calculation is FY 2018 ending in September 2018.
Key focuses of each segment
CRO Business
-Services related to pharmaceutical development support, analytical chemistry, and BPO and personnel services for the pharmaceutical industry-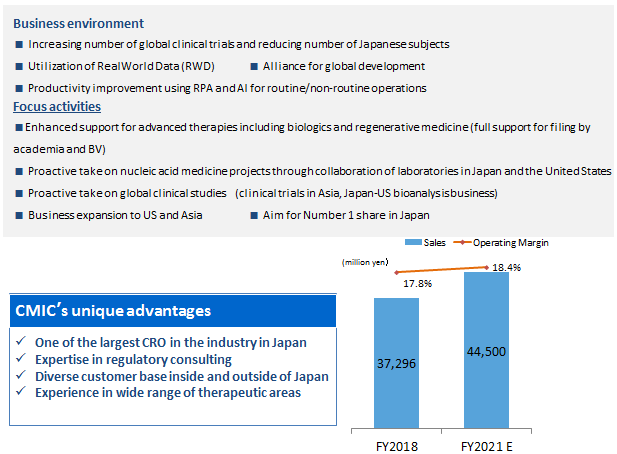 CDMO Business
-Services related to drug formulation development and manufacturing support, from formulation design, investigational new drug manufacturing to commercial production of ethical drugs and nonprescription drugs for pharmaceutical companies-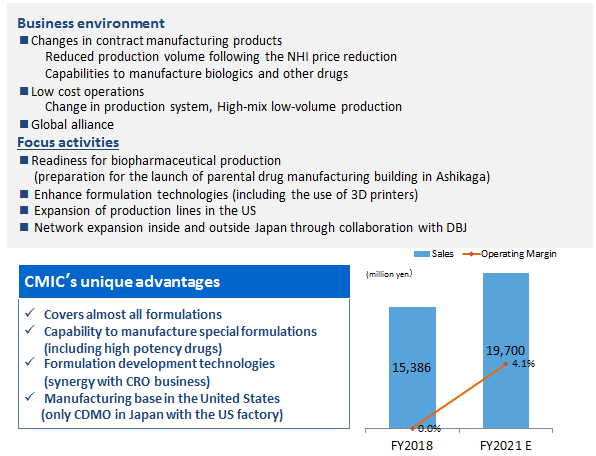 CSO Business
-Services provided to pharma companies related to sales & marketing support-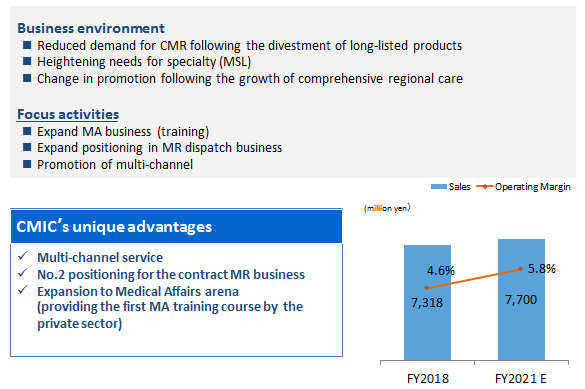 Healthcare Business
-Site management organization (SMO) and healthcare information services, primarily to medical institutions, patients, and general consumers, to support maintaining and promoting health and healthcare.-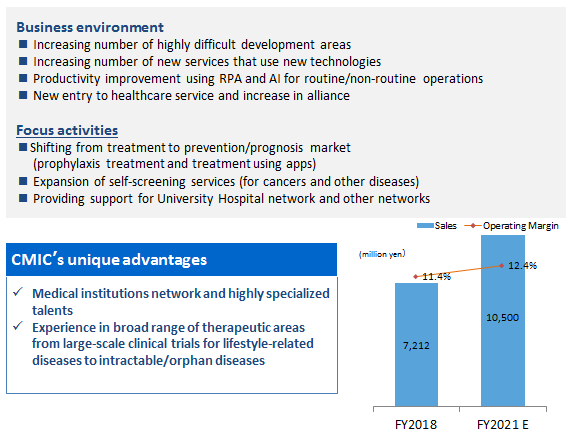 IPM Business
-IPM business provides new business solutions that combine marketing authorization licenses and value chains possessed by CMIC Group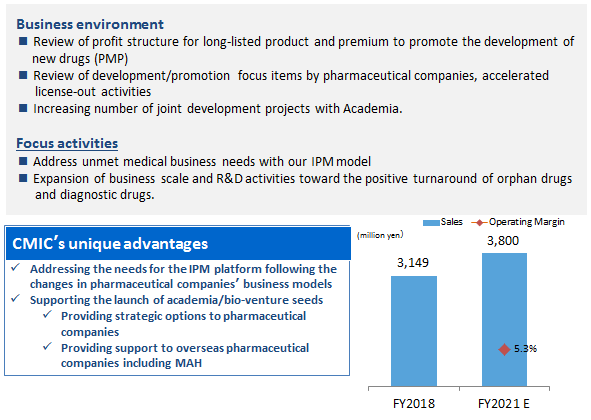 Target management index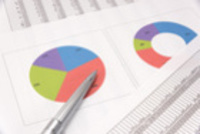 CMIC group aims to continuously expand the sales share for businesses with high-growth potential, and continuously improve profitability for businesses in mature markets. As a consolidated group, our target is to achieve over 10% operating profit ratio.
In addition, for a secure solid financial base to raise growth capital in a stable manner, CMIC group maintains shareholders' equity ratio and debt to equity (D/E) ratio at appropriate levels, and ensures mobility and stability of financial aspects.