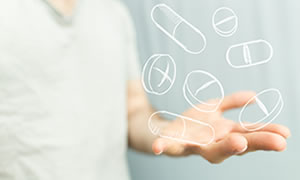 CMIC group companies in Japan and overseas, across different business divisions, work together to help clients create added value, drawing on our collective group strengths to assist pharmaceutical value chains.
By fulfilling diverse outsourcing demands from clients, we have accumulated experience and knowledge that we utilize to support all kinds of work related to clinical studies.
CMIC's Edge in clinical studies

Comprehensive Service to Support Every Pharmaceutical Development Process
We utilize a wealth of business experience in a broad range of disease specialties, and provide clients with support at all stages of pharmaceutical development, from phase I to phase IV clinical studies.
---

Global Capability
CMIC is a Japanese CRO, but have played a pioneering role in successful global clinical trials including Japan. Our capability to conduct these global trials is as good as the efforts of global CROs, with our access to medical institutions and monitoring tools supported by our rich experience in relevant fields. We support multinational clinical studies in Asia and beyond using a network in the CMIC group.
---

Preparing Proposals
We prepare proposals to fulfill our clients' potential and existing needs. This is our greatest strength. As a pioneering CRO, we have built up extensive experience and solid knowledge, which we use to provide client-oriented services.
---
New drug development process and services provided by CMIC Group