Pharmaceutical Value Creator
CMIC Group started out as a company assisting in the development of pharmaceuticals, and it now offers greatly expanded services that encompass an entire value-chain of pharmaceutical companies, including manufacturing, sales, and marketing, based on our unique "Pharmaceutical Value Creator" (PVC) business model.
Through offering a variety of services, CMIC Group can obtain an extensive amount of valuable information promptly.
Therefore, we don't just seek to expand the scope of our business, but also aim to provide added value for our clients in the pharmaceutical industry.
We also offer services to medical device manufacturers, academia, bio-ventures, and medical institutions. We also provide prophylaxis and health enhancing services to the public.
Our focus is on pharmaceuticals, aiming through our various services to swiftly deliver safe and effective drugs to patients.
We will continue to establish business models that create further value and contribute to greater advances in the pharmaceutical industry.
Business activities of the CMIC Group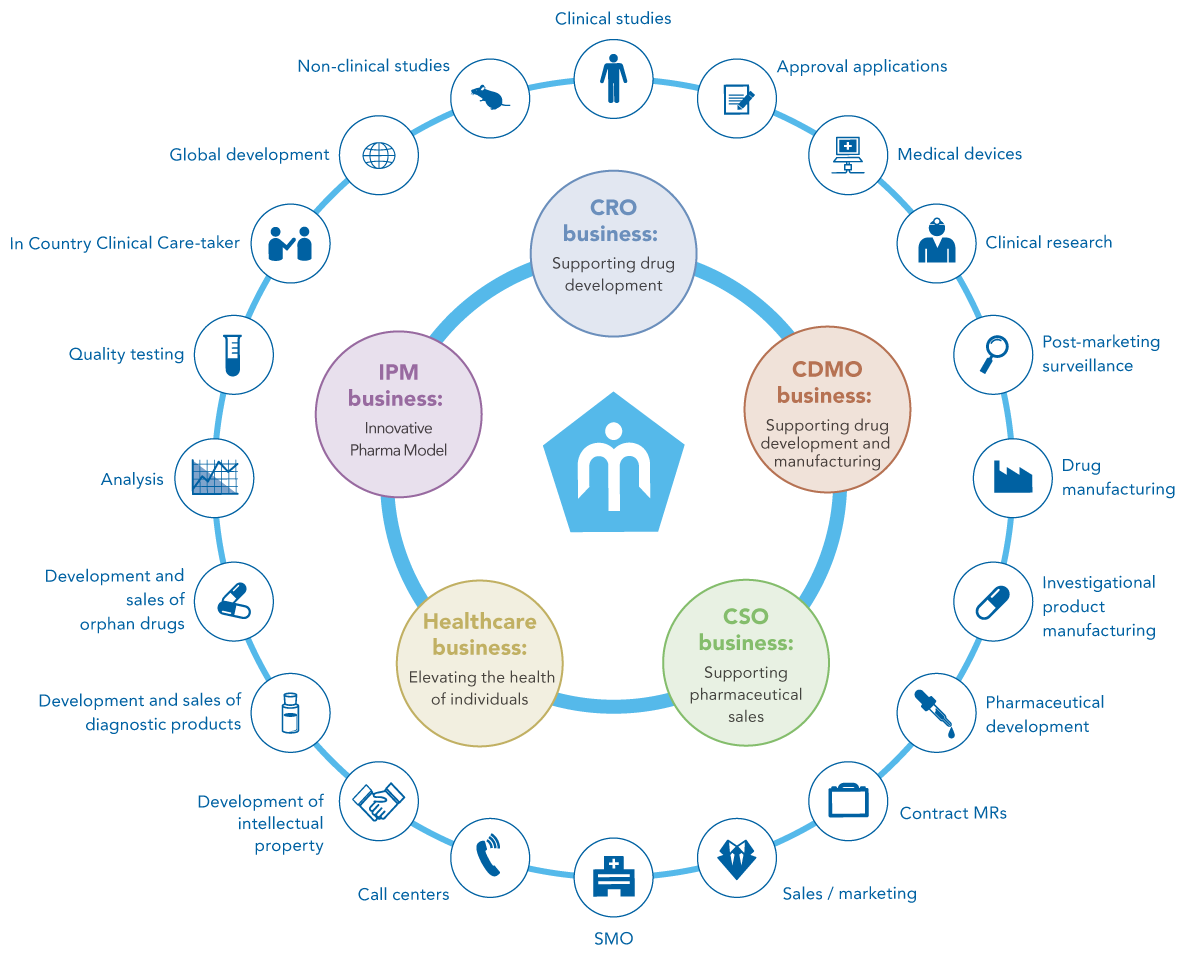 ---
Our Services