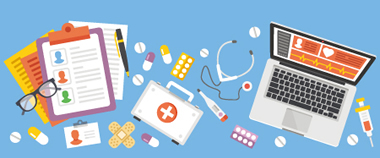 Our consulting team is the largest in Japan.
Our consultants serve in strong partnership with clients to offer assistance in diverse areas, including drafting development strategies, responding to inquiries from authorities, preparing application documents, and obtaining approvals.
CMIC's Edge in Consulting
Our group has strong product development capability and extensive expertise from experience.

CMIC can assist with product commercialization by applying our one-stop service covering all value chains and supply chains from product development to the distribution, and our accumulated know-how of speedy and high-quality product development on your behalf.


We can deal with a wide range of regulatory matters

CMIC can deal with consultations with regulatory authorities such as PMDA and MHLW, preparation of supporting data, application dossiers and responses to the authorities' queries, and so on.

We have extensive experience as a CRO

CMIC consultants with professional expertise in various areas can offer high-quality consulting services promptly.

We have accumulated knowledge and know-how

CMIC can provide support not only for strategic planning but also for detailed designing of the clinical trial protocol based on our knowledge and know-how accumulated over the last 20 years.

Japan's largest Regulatory Consulting Group
Consultants with professional expertise
Flexible support by consultants from different groups (e.g. development of combination products by consultants from the Drug Group and the Medical Device Group)
High-quality documentation in collaboration with the Medical Writers (which belongs to the same division of CMIC)
Up-to-date information through a strong network with external professionals

We have international capabilities to work for US and European customers including biopharmaceutical customers.
Our Services
Consulting Services Including Development of Strategic Plans
Orphan Drug Designations
Japan Accepted Name (JAN) Applications
Support for PMDA Consultations
Support for Clinical Trial Notification (CTN)
Support for New Drug Application
Interviews with KOLs (Clinical and Non-Clinical)
Consultation on Drug Pricing Strategy/Negotiation
Other services
Recent Major Projects
Figures in parentheses denote the number of projects between 2008 and 2016
Strategic development / research(37)
Data Gap Analyses (21)
Interviews with KOLs (clinical and non-clinical)(10)
Support in application for orphan drug designations(10)
Support in application for the Japan accepted name (JAN)(12)
Support in clinical trial consultation with PMDA(38)
Preparation of clinical trial notifications (CTN) / notification of change in clinical trial plan / notification of completion of clinical trial(216)
Support for foreign manufacturer accreditations(14)
Support for drug master files(12)
Support for preparation of new drug application / Common Technical Document (CTD)(23)
Support for preparation of responses to the authorities' queries after NDA filing(11)
Support for preparation of GMP-related standard operating procedures(4)