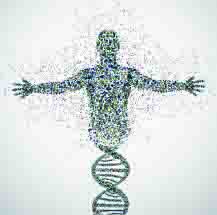 Our experienced experts respond to your needs with an emphasis on quality and speed.
CMIC's Edge in Genotoxicity Studies
We can conduct genotoxicity study using small amount of test compound expeditiously in initial screening.
We can conduct hepatocyte micronucleus assay in juvenile rats as a second in vivo micronucleus assay.
We have abundant experiences for conducting genotoxicity studies.
List of Studies
In Vitro Studies
1. The Ames test (in accordance with the ICH guideline for assessment and control of genotoxic impurities (M7)
 ◆ Concentration analysis/measurement is available

2. The Ames test in compliance with the principles of GLP in accordance with the Industrial Safety and Health Law GLP and the Act on the Evaluation of Chemical Substances and Regulation of Their Manufacture, etc.
 ◆Preparation of submission forms

3. Screening services
 ◆Preparation of submission forms
 ◆Option of either a combination of dose-determination and screening or screening only
 ◆A multi-compound single screening test is also available
Bacterial reverse mutation assay (Ames Test)
Chromosomal aberrations test using cultured cells (CHL/IU)
Mouse lymphoma TK assay (MLA)
In vitro micronucleus test using cultured cells (CHL/IU)
In Vivo Studies
Micronucleus test in mice and rats (hematopoietic cells)
Micronucleus test in juvenile rats (hepatocytes)
Chromosomal aberration test in rats (hematopoietic cells)