We offer total pharmaceutical solutions encompassing all aspects of pharmaceutical preparation development and manufacturing, from pharmaceutical formulation studies through manufacturing of investigational medicinal products (IMP) to commercial production of almost all forms of pharmaceuticals.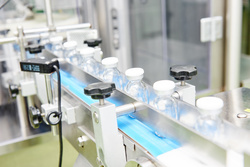 CMIC has 5 core laboratories in Japan and overseas, offering total solutions encompassing the entire process of pharmaceutical development and manufacturing. Our efficient production system provides a stable supply of high-quality products enables us to a flexibly and proactively respond to our clients' diverse needs.
CMIC's Edge in Contract Developmant & Manufacturing

Contract IMP manufacturing
We have a dedicated IMP manufacturing complex accommodating various scales of production as required (small to large). Placebo manufacturing and drug packing for double-blind studies are also available.
---

Formidable Technical Skill and Stringent Quality Control Systems
The CMIC Group has developed a strong reputation as a result of acquiring diverse highly reliable technologies that supply quality products to major pharmaceutical companies and successfully undergoing site inspections by pharmaceutical companies both in Japan and overseas.
---

Formulation development support
The CMIC Group employs highly experienced pharmaceutical technicians, enabling operations as a CDMO for all aspects of drug development and practically all dosage forms, from preformulation to formulation design, manufacturing process design, investigation of commercial-scale feasibility, IMP manufacturing, and post-launch additional formulations (PLCM).
---
CMIC Group's CDMO (Contract Development and Manufacturing Organization) services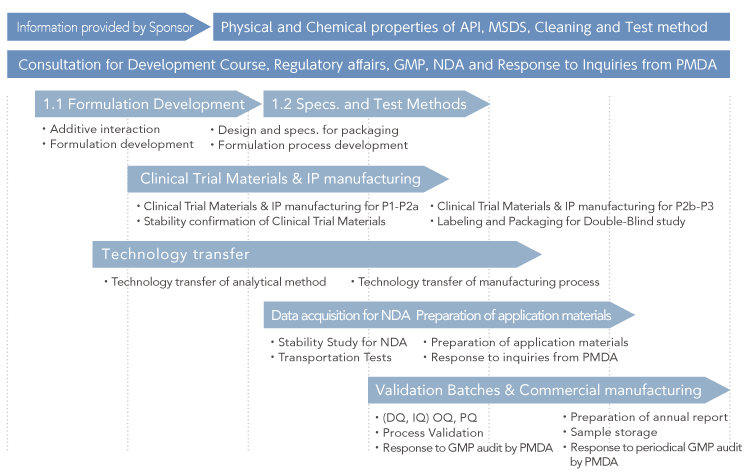 Our Services
Provides investigational products on-time/on-target which are manufactured at the dedicated facility for IPs
Offers a comprehensive range of services including formulation development and improvement and research of existing formulations
Supply chain system construction in Japan for overseas pharma company