From drug discovery to development and commercial-stage drug efficacy and safety evaluation, CMIC Group is your one-stop solution provider.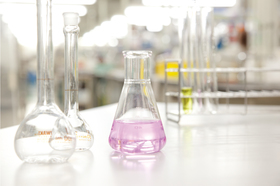 Drawing on efficient technologies in drug quality analysis and in vivo drug concentration measurement using ultra-sensitive analytical equipment, the CMIC Group provides a wide range of analytical services within the drug lifecycle. The company offers nonclinical solutions including efficacy evaluation of drugs, medical devices, and chemical substances, as well as evaluations using experimental animal and cell models.
CMIC's Edge in Non-clinical studies

Compliance with Industry Regulations
Our nonclinical analytical laboratories offer a global quality assurance system that not only complies with industry regulations on GMP, GLP, and reliability standards, but also regulations set by overseas regulatory authorities (including the FDA) and international standards (PIC/S).
Inspection/Accreditation(GMP/GQP/GLP Compliance Review/AAALAC)
---

A Wealth of Human Resources
CMIC Group offers consultation services that leverage our wealth of experience and expertise acquired through considerable contracted testing. We can tailor optimal solutions for a range of processes. By strengthening our investment in human resource development, we are fostering a wide range of specialists with considerable experience in terms of training and presentations at academic meetings.
---

Coordinated Analysis in the U.S. and Japan
CMIC provides site-tailored TK/PK analysis in Japan and the U.S. that meets analytical method development and validation requirements. We are also contributing to faster development times by promoting efficient technology transfer between Japan and the U.S.
---

Supporting Global Transfer
CMIC has the capabilities to perform overseas training and technology transfer. With the need for local onsite validation of biotechnologies, we can transfer our human resources to overseas locations.
Our Services
We provide bioanalysis services such as initial exploratory, clinical pharmacology, safety pharmacology, toxicity, toxicokinetics, pharmacokinetics, biomarker, CMC/GMP analysis, preparation of application in pharmaceutical development. In addition, we provide raw material acceptance test and product release testing (including evaluation of biological activity) in commercial production stage.

Our consulting service can help sponsors to reduce the testing time through streamlining of existing processes, prompt handling of possible OOT (out of tolerance) values during testing, and early preparation of reports, etc.
In addition to our state-of-the-art facilities, we have excellent analytical testing systems including the introduction of GxP Document-Control System (Master Control, Part11 Compliance) for robust document control such as electronic SOPs to provide reliable data.
We offer safety and efficacy tests for pharmaceutical products, medical devices, cosmetics, health foods, agricultural chemicals, and other chemicals at our GLP-compliant, fully AAALAC-accredited facilities for contract studies.
Bioanalysis and various biomarker measurements are performed at our sophisticated facility and with state-of-the-art instruments under GLP system
We analyze and evaluate the quality of pharmaceutical drugs in pharmaceutical development stage to commercial manufacturing stage by physicochemical, biochemical and microbiological techniques with FDA accepted quality management system (GMP).
Samples will be handled by our well-trained staff with sound knowledge of biopharmaceuticals and experience in GMP-compliance testing.
We support manufacturing control and quality testing of regenerative medicine products by GMP.
We have been performing a large number of high pharmacologically active testing with the appropriate assessment for hazard level of substances which requires handle with care.
Support in Preparation for FDA Inspection