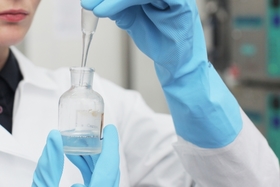 We offer safety and efficacy tests for pharmaceutical products, medical devices, cosmetics, health foods, agricultural chemicals, and other chemicals at our GLP-compliant, fully AAALAC-accredited facilities for contract studies.
We also offer consulting and medical writing services that may be required for the development of new pharmaceutical products.
CMIC's Edge in Non-Clinical Research

Global quality assurance system
In our contract testing facilities, we are continuously upgrading all aspects of the global quality assurance system, including tangible and intangible elements and education, in order to offer high-quality services in compliance with overseas regulatory authorities (e.g. FDA) and international standards (PIC/S), as well as with GMP, GLP and other standards.
---
Our Services
GMP-compliant shipment tests
GMP-compliant shipment tests using animals (inspected by the relevant authorities)
Consultation and medical writing specifically in non-clinical subject matter
Planning, drafting, and project management through the process from exploratory research to the start of the phase I clinical trials
Planning and development in the field of genetic therapy in compliance with PMDA regulations
Planning, drafting, and evaluation of studies of biosimilars
Planning and evaluation of population pharmacokinetics studies
Preparation of investigator's brochures (pharmacology, pharmacokinetics, and toxicology)
Preparation of CTD for FDA IND applications (pharmacology, pharmacokinetics, and toxicology)
Preparation of CTD in Japanese from the respective global CTD (pharmacology, pharmacokinetics, and toxicology)
Quality control of investigator's brochures and CTD
Japanese-English cross-check, consistency check with relevant reports, scientific validity assessment
Japanese-English cross-check, consistency check with relevant reports, scientific validity assessment
Preparation of responses to inquiries
Timely provision of high-quality data based on our wealth of knowledge and experience gained as GLP-compliant contract research laboratories
Full AAALAC-accredited laboratories (since February 2007) conducting animal experiments with full consideration of animal care and welfare issues
Excellent respiratory assessment studies, particularly those using COPD models
High-level expertise in cardiovascular system studies and follow-up studies using a dog model of complete heart block
Ion channel screening assays for electrical measurement of ion channel events
Skincare- and ophthalmology-related studies
Advanced functional studies in relation to surgical treatment, using the latest X-ray devices
Consultations on non-clinical development and medical writing services
List of Studies