We provide full support including the development of implementation systems for clinical research, monitoring, and audit handling.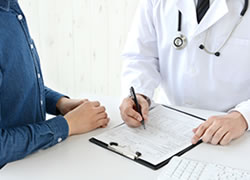 CMIC Group started the first SMO (Site Management Organization) operation in Japan and has provided total administrative and practical support that ranges from the development of implementation systems for clinical research to execution and operation, taking advantage of extensive experience as the pioneer of the industry and advanced know-how.
Further, we are developing new business in the healthcare arena taking advantage of the strengths of business alliance with medical institutions.
CMIC's Edge in SMO

Know-how and experience to cover all therapeutic areas
Supporting trials in a wide range of therapeutic areas including cancer and lifestyle-related diseases.
About 3,600 protocols (as of October 2017)
Providing specialized training based on development trends such as cancer and CNS diseases
Established the large-scale trial/all patients contract system for lifestyle-related and other diseases
---

Expanding bases to major cities in Japan for efficient SMO operations
Number of bases (24) and employees (764) for the nationwide coverage. (as of June 2018)
Licensed/qualified CRCs are providing support to the clinical trial sites.
---

Collaboration with medical institutions nationwide ranging from large-scale hospitals to clinics
Business alliance with medical institutions from each area of the country. We can refer clinical trial sponsors to high-potential candidate sites.